What to Expect for your First Dance Class
- contributed by Mrs. Brianna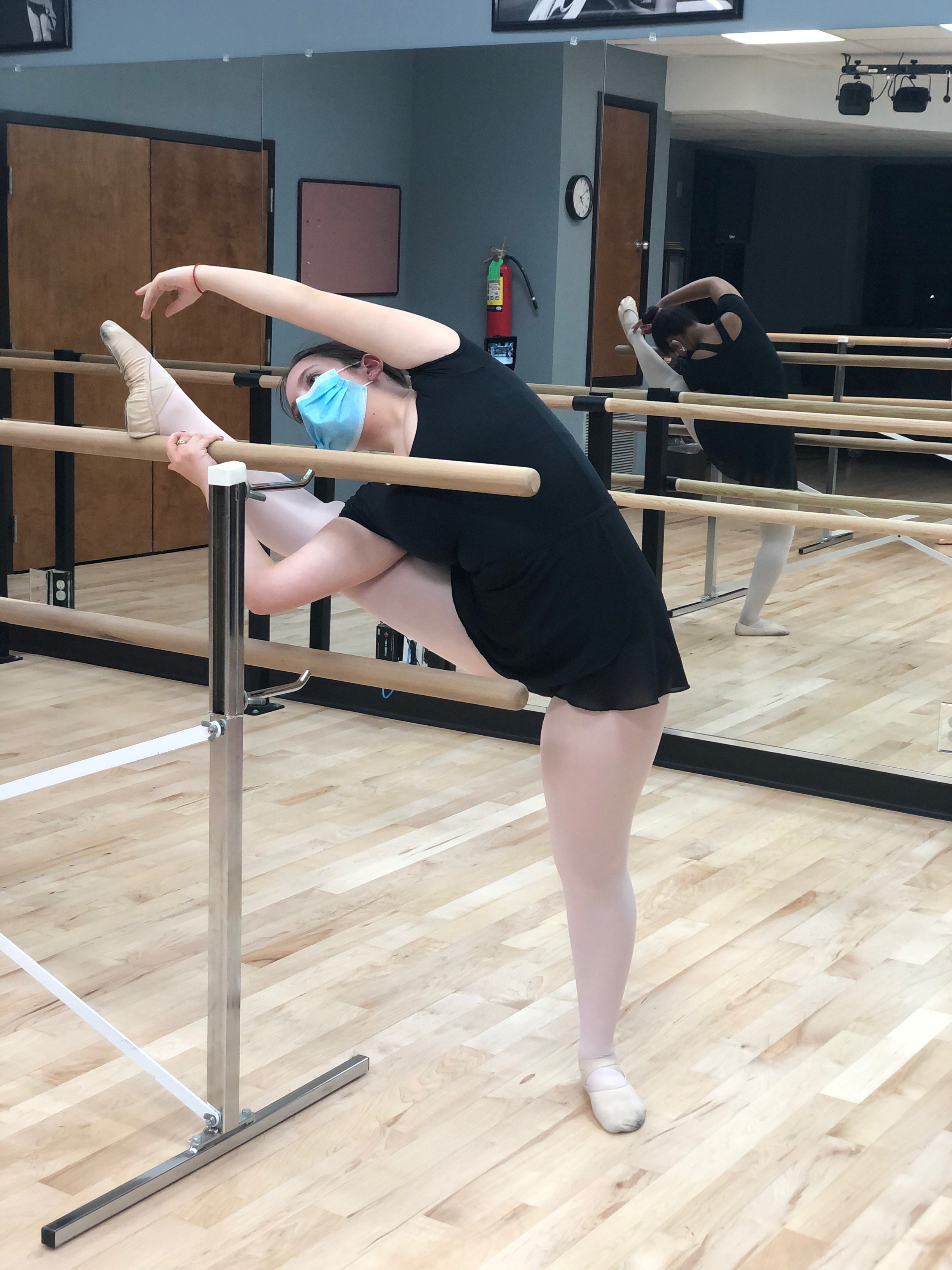 Whether you are three or ninety-three, your first dance class can be intimidating. What should you wear? How should you act? What if you cannot do all the steps? Fortunately, every dancer has experienced their first dance class at one point or another, so as unsure or nervous as you or your child may be about starting classes, know that you are not alone! To help you better prepare for your first class and understand what to expect when you enter the studio, we have compiled a list of five key tips to make sure your first time in the studio leaves you coming back for more.
Do your research.
Most studios have a dance dress code clearly posted on their website (ours can be found here).Before attending your first class, read up on what your studio may expect in terms of attire and hair. Additionally, do a bit of research on the dance class you are taking. Check out any available videos or galleries on your school's website. Whether you plan to study ballet, hip hop, or tap, it never hurts to have an idea of what type of movements and music you should expect to encounter in class. In line with being prepared, make sure you arrive five to ten minutes before the start of your class to sign in and get settled. This will also help ensure that you are able to introduce yourself to your teacher before class and get started moving right away!
Keep an open mind.
From vocabulary to movements, your first class is bound to be filled with new information! When you take your first class, it is highly likely you will be dancing with students who have already taken class before. Therefore, it is important to keep in mind that you probably will not be the best one in your class on your first day- and this is okay! You are not in class to compete with anyone else, only to learn a new skill and become the best dancer you can be. You might receive corrections from your teacher, or you may struggle to execute a new step even after several tries. Keeping an open mind and embracing the challenges that come with dance will help make sure you are able to enjoy yourself not only in your first dance class, but in all your future classes as well!
Set goals for yourself.
Before taking your first dance class, set a goal for yourself. Do you want to become more flexible? Learn a new trick? Improve your self-confidence? Dance can help achieve all these goals (and more), but you need to be focused on your goals in order to reach them. There are bound to be moments during your first class when you feel awkward or confused, and that is natural. Still, staying focused on why you are dancing will help you quickly get past the more "challenging" aspects of class so you can focus on all you are learning and achieving!
Take care of yourself after class.
It may go without being said, but dance is a form of exercise, and, as is the case with any sort of athletic activity, dancing can lead to muscle fatigue and overall soreness in the days following your first class. Do not be surprised if you wake up to find your legs, hips, or even arms sore the morning after class. Muscle soreness can be a sign that you had a good workout and pushed yourself in ways you are not used to, but it is important to know how to handle that fatigue so it does not stop you from moving in your next dance class. Staying hydrated (before, during, and after class) can help alleviate muscular tension by flushing toxins out of your system. Of course, stretching at home after class, getting a good night's rest, and remembering to be kind to your body in general are also important to keep you pain-free and on the path to success.
Don't forget to have fun!
Trying anything new, whether it be a lifestyle change, new routine, or hobby, can be intimidating, and dance classes are no exception. Still, despite all the new movements, terminology, and ideas you are bound to encounter in class, you should never forget to enjoy yourself! At its core, dance is a means of artistic expression, as well as a way to boost self-awareness and confidence. If you are not allowing yourself to have fun in class, you are keeping yourself from experiencing all that dance has to offer. When it is time to enter the studio, make sure you don your appropriate dance clothes and shoes, but do not forget your smile and sense of fun- both are just as key to your success in dance as any of the more "technical" elements!
More Posts from our Blog:
Directions to us from various points of interest in Mandeville:
VIRTUAL CAMPUS TOUR